Paul Coleman (Paul@AsDarknessDies.com)
As Darkness Dies: Guitar, Songwriter, Founding member
"From the very first time I heard Randy Rhoads play, I knew this is what I want to do!!! 29 years later I'm still learning – the passion and drive is always there, it's what fuels me. The creativity; finding the balance between technicality and the hook – it drives me. "We" is always more important than "I" and that's been my mantra since I started this band in 2011. Starting with an unbelievable musical partnership with vocalist, Martin O'Brien, we forged a path that I'm very proud of. He taught me more about music than anyone and I will forever be in his debt. Pushing forward, playing with legends and producing an album with metal vocal legend Michael Vescera is something I'll truly never ever forget.  Fast forward to today … this current line up just "gets it" and I'm excited to hear what we create."
My current gear includes: Blackstar amplification that allows me to use the Zakk Wylde Crybaby Wah pedal; Gibson, Epiphone and Dean guitars with Seymour Duncan pickups and Ernie Ball strings. I also use Line 6 for a practice amp and the Line 6 POD HD500 pedal.
Music is a journey with destinations along the way. This where I make my home."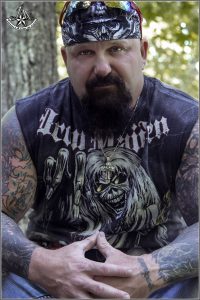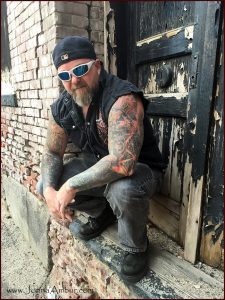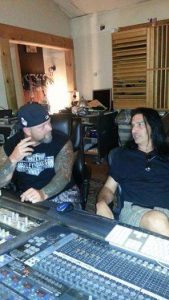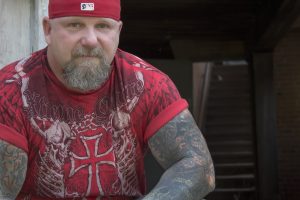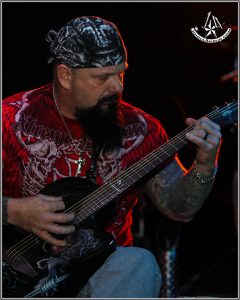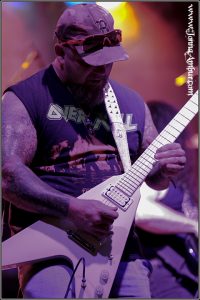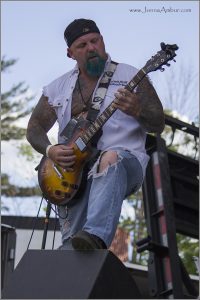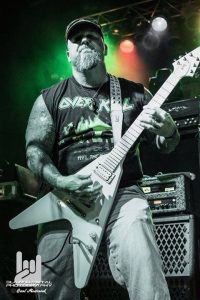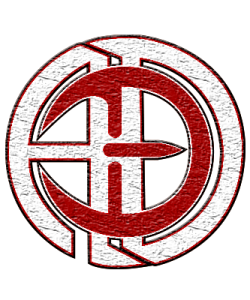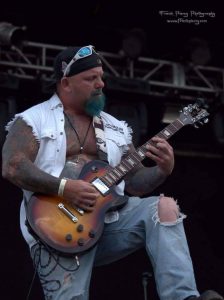 As Darkness Dies
Starting in 2011, As Darkness Dies (then known as Graven Image) stormed the CT metal scene with the band's first self-produced album, The Future Started Yesterday.  The band's debut dominated the Number One spot on the CT Reverb Nation Charts for over 18 months and reached 16th in the Nation!  Signing to Pure Steel Records in 2015, led to a second album release for the band.  This self-titled album has been met with incredible reviews across the globe that are still rolling in nearly a year later.  In June of 2016, As Darkness Dies took the top spot on the Pure Steel Records sales charts as the Number 1 selling album!!
Over the years, As Darkness Dies forged their path, performing in the US and abroad with legendary acts such as Anthrax, Testament, Death Angel, Queensryche, Fates Warning, Halcyon Way, Overkill, Prong and Obsession.  June of 2016 brought the opportunity to be  support for Ted Nugent at the first annual Laconia Fest and they shared that stage with Steven Tyler, Buckcherry, Saving Abel, Fuel, Bret Michaels & Sebastian Bach, to name a  few.
Together, the band blazed a trail of progressive metal that has its own unique style and continue to carve out their own spot in the history books of music.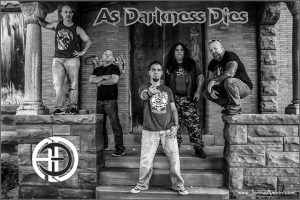 Guitar Solo : (Shot by a fan)
Dueling Guitar Solo : The Vault, Meriden CT (Shot by a fan)
Black Death : First Single from Self-Titled Album on Pure Steel Records
Silent Wings : Live 2016
As Darkness Dies Press Kit (Password: ADD2016)